Every wedding is special. Each one is a celebration of love and commitment between two people. Your wedding day is going to be the most memorable day of your life and it should be perfect.
Friends and family are eagerly waiting to see you walk down the aisle and pledge yourself to your partner.
Destination weddings are quite common for couples to opt for. Maui is a popular choice. It's known for its stunning beaches and romantic sunsets. Hawaii has many resorts to choose from too. Here's our expert guide to planning a wedding in Maui:
Do some research
Maui is known for its sandy beaches, blue waters, and picturesque sunsets. This little resort is ideal for a romantic wedding at a stunning location. Use the old fashioned search engine to get some ideas for locations in Maui to have your wedding in.
Other than a small beach reception, there are many other interesting locations to choose from. The Makena cove is a popular wedding destination for wedding ceremonies. The moment you step through the opening in the rock wall, you'll know why it's so special! The area is known for its black lava rock and inlets of water entering the cove.
Private locations also add a nice touch to an intimate wedding. a private location is perfect for couples who want a secluded ceremony, with only their closest around. With many stunning homes in Maui, you can easily find a beautiful home for your big day!
Figure out a budget
The budget you set aside for your big day sets the tone for it. The two of you need to have "the talk" about what you envision the wedding to be and how much you'll pool together to make it happen.
A wedding is possible in any budget. An elopement is great for a tight budget (a few hundred dollars) while a luxurious big day is possible on a lavish budget. Maui wedding packages start from $485 and the most luxurious package is priced at $3200.
Estimate the guest list
Having a destination wedding will cost more than a normal wedding. You have to account for the distance and costs. Often destination weddings are planned to be small. The couple would only want the people closest to them to be there. The shorter the guest list, the more you and your partner will be able to celebrate your love!
Inform all those who are important to you well in advance of the big day. They should have enough time to make the arrangements they need to pay for their trips, unless you're willing to pay for your guests.
Prepare a three-day schedule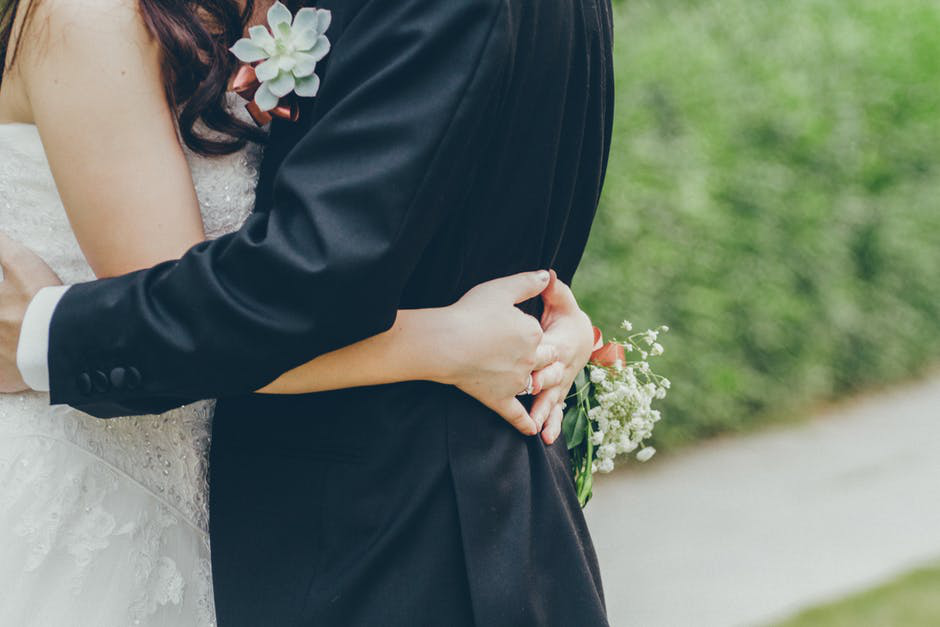 With a smaller guest list for your destination wedding, you can include more events in your wedding celebration. Your guests would be staying for 3 to 4 days there. Plan for a welcome dinner with drinks and a post-wedding-day brunch. This doesn't include the traditional rehearsal dinner. You could maybe add some sightseeing to the itinerary too.
Hire a wedding planner
Wedding planners make the whole preparation period much easier on the couple. They're experts in their field and know what they're doing.
Another thing to consider when planning a destination wedding is that you're many miles away from your destination. You need a wedding planner in Maui!
Wedding planners are great at their jobs. With their vast experience, they immediately understand what a client is looking for in a wedding. Most couples having destination weddings want every aspect of their big day to reflect their relationship.
Wedding planners can provide valuable insight into special locations in Maui for your big day. They know the best private spots in that will give you the stunning wedding you've always dreamed about.
Pick a date
Pick a date for your wedding with at least a year to plan it. Be sensible about the day you've chosen. It's best to stay away from important holidays, since people enjoy spending those with family. Try to avoid exam season, too. Ensure the weather is appropriate to comfortably have the wedding in. Although Maui doesn't experience harsh weather, you need to keep in mind when it's going to be raining.
Be smart about your bookings
Monitor airfares online regularly. When you notice a drop in fares, inform your guests. The earlier you book a flight, the cheaper it is. Take advantage of this and book 10 rooms at a time at the resort; you can avail group rates and save some money.
Stick to the Hawaiian theme
When having your big day in paradise, stick to locally sourced items. Hawaii is known for its greenery, blue waters, white sand, and stunning flowers. Take advantage of the local growers like Hawaiian hibiscus, orchids, frangipani, and King Proteas. These exotic flowers make a unique bouquet that will look stunning in pictures.
Hawaiian music is an essential part of a traditional wedding! Get a Hawaiian band to play at your reception. The Nei Au is a customary wedding song played at all weddings. Many couples choose this song to play for their first dance. This classic was written back in the 1920s in Hawaiian. There are also many English renditions of the song by famous artists, one of them being by Elvis Presley.
Alternatively, you could have a harp at your wedding ceremony. The soothing sound of its strings coupled with the waves blend perfectly to create a serene. You will surely feel the love in the air!
So whether you're getting married in Maui on a budget or you want a lavish ceremony, visit Maltese Dreams. Our experienced wedding planners will make your wedding day the most memorable night of your lives! Have a look at the packages we have to offer, as well as the weddings we have previously done. Contact us at 808-264-3151.