Hollywood blockbusters have sensationalized destination weddings enough for couples to dream about their big day in one of the most scenic landscapes around the world. The thought of traveling somewhere just to take your vows in an exotic new place is exhilarating enough. Added to this, destination weddings offer a lot more benefits than just a change of scenes.
Traveling with your S.O. takes your relationship to another level. The bond you share with your travel partner is unbreakable and unparalleled. And having your spouse as a travel partner just spices things up even more. Imagine having the most romantic moments while strolling on a beach, hand in hand, or trekking on rocky highlands, conquering new summits and taking your relationship to greater heights.
"Not all those who wander are lost" —J. R. R. Tolkien
Give your journey a more fulfilling sense of purpose by associating it with the meaning of a sacred union. Destination weddings help "lost" souls find a reason to keep trotting on the journey of life with a partner on their side always. If you have been dreaming of an unconventional wedding that is infused with profundity and meaning, you're in the right place.
The prospect of exploring new cities, new countries, and new continents and discovering hidden treasures of nature with your life partner is quite promising. The idea of vowing to stand by each other through sickness and in health is nothing short of a fictional dream! Whether you're an adventurist or not—a destination wedding will surely be an unforgettable experience.
Here's why destination weddings are the best.
Bucket List Goals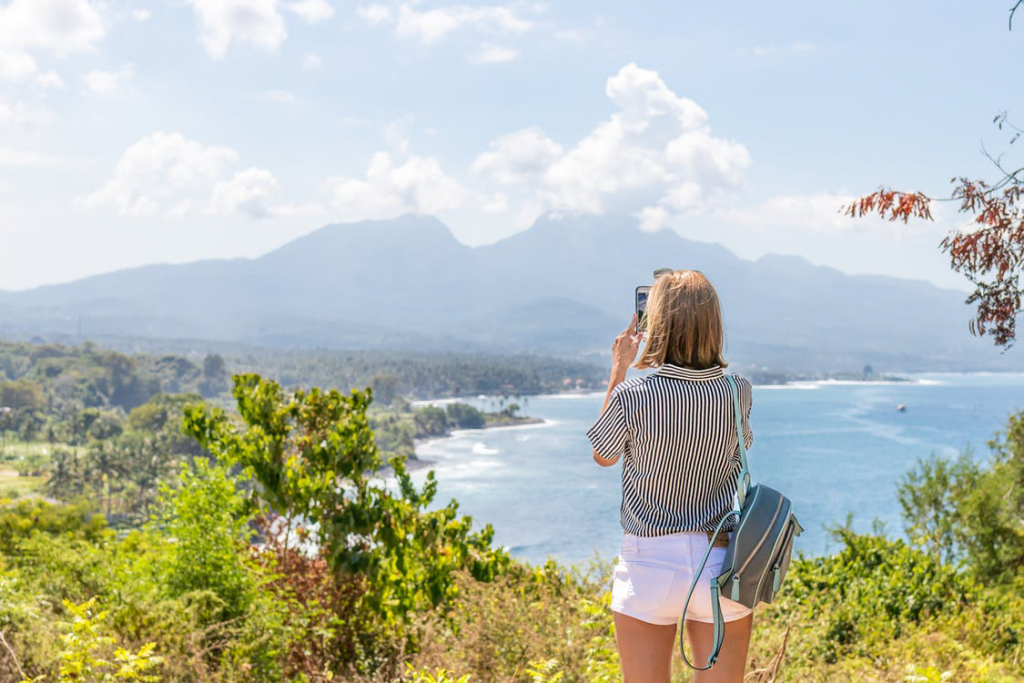 Are you an aspiring traveler/adventurist who has been adding places to your travel wish list ever since you could read a map? Having memorable trips doesn't only require the means to travel and a passport but also a travel partner who will make every moment fun, entertaining and adventurous.
By the time you gather enough savings to travel the world or spend lavishly on vacations, all your friends have moved on with their lives or don't have time to take a break from their careers. Who you need is someone who shares the same ambitions as you.
Sounds like the description of a S.O., doesn't it? That's because no one can offer better company than your beloved.
By opting for a destination wedding, you're not only opening doors for such future ventures but also entering into a new phase of life and your romantic relationship the right way. What are you waiting for? If you haven't yet added Maui to your bucket list, there's no better time than now to do it. Pick a date and head over to Maui to have the perfect, fairytale vow ceremony against the crimson sunset on the Hawaiian beaches.
Photography Galore
Who doesn't want to look back at albums of their perfect wedding day and reminisce about the day your couple was pronounced man and wife. To be fair, shooting wedding portraits in churches and local banquet halls or rental places has become too mainstream and unappealing. You only invest this much time and effort in your wedding once and leaving any possibility of making it better unexplored would be a shame.
With common wedding venues out of the question, what remains is the prospect of having a wedding ceremony at a different destination. A primary incentive for this is having the event covered in a place where the landscape provides a backdrop enticing enough to keep you wanting to go back to those memories.
The Hawaiian beaches are famous tourist spots and vacationers often fly to Maui to spend their summers here. They're specifically known for their exotic beaches, white sand shorelines and breathtaking sunsets! Haven't you fantasized about a storybook ending for your fairytale where the couple walks into a sunset? Imagine getting an exact same picture taken after your vows at your beach wedding!
With the sound of waves crashing against the shore and the hissing rhythm of water sprays offering enough of a ring to the ear, there won't even be much need of adding music to your wedding coverage. With our services, you won't have to worry about anything except looking your best self on your big day!
Small and Intimate
Wedding expenses are such a drain on your hard-earned savings! Even though you might want to spend on your wedding gown, bands, or photography packages, you couldn't care less about half of your guest list. It's only customary to invite a long list of guests—most of which are colleagues or distant relatives who receive an obligatory invitation out of compulsion. The couple and distant/unrelated guests both know that neither party would be affected by the latter's absence on their special day.
However, the problem remains: how do you not invite the customary guests without seeming rude?
Destination weddings offer an easy solution for this dilemma. With the event held at a different destination, it naturally becomes inconvenient for more than half of the guest list to make it to the new location. Only the closest few friends and family will be willing and able to invest that much and travel to the new city for attending the ceremony.
By having wedding planners planning every little detail of your wedding at a beach, your guest list is bound to be further trimmed. This leaves you only with a select few guests who would attend your wedding and share the happiness of the union with you. This way your vows become even more special because it's anything but a public spectacle; it's an intimate gathering of only those closest to the blessed couple. You'd be surprised by how much more fun you can have this way with less reasons to worry about and less superficial, customary wishes to be returned.
Go Wild!
We offer all the eccentricities you're looking for: no traditional wedding setups, venue décor, or music. Our services only cover all that needs to be there to make your wedding ceremony as special and heartfelt as possible. With flowers strewn on the shore where the man and woman take their vows against a Hawaiian sunset, we take romantic fantasies to another level!
A beach wedding in Maui with our help will be nothing like the irrationally long and tiring hour-long ceremonies that get the guests yawning and bride tired of standing poised in a regal pose. If a white wedding gown with a long tail and yards and yards of silk and satin is not something you would want to wear on your day, you don't have to! With the waves foaming at the shore, you have all the more reason to wear something lighter and breezy that looks equally attractive but a lot more unique.
A destination wedding lets you customize every last detail of your event and get rid of anything unnecessary. This is, in fact, the right way to celebrate your union by owning your day and seizing it like it belongs to you alone!
At Maltese dreams, we're a group of planning and photography experts serving couples as wedding planners and photographers for their destination weddings in Maui.
Tired of the boring old customs? Come to us and avail our Maui destination wedding packages; we have solutions to your dilemmas that are new and exciting! With the classic Hawaii sunset as the stage for your vow renewal ceremony, nothing at your wedding will be out of the ordinary. Rest assured, you wedding is our responsibility and we'll make it every bit intimate and personal as you like.
Book your slot for the big day with us now.