Ever felt like your wedding should've been a more romantic and beautiful affair? Perhaps at a beach or a garden where all your family and friends would come together to celebrate the wonderful love that you share with your spouse? Does it ever feel like the presence of all those people you barely knew anymore wasn't so important after all? Do you ever wonder how you'd have actually preferred and loved a more intimate ceremony with just your close people?
Well, what if we told you can still experience all that? Make this anniversary the romantic affair that you wanted your wedding to be by renewing your vows! While this is a great chance to bring all your childhood wedding fantasies to life, there's no doubt that there are also infinite benefits that vow renewals offer.
Today, couples consider renewing their vows for a number of reasons. For some it's because they never got the big wedding they wanted. For others, it's because they had a big event because of how important it was for the family. To them, however, a more private setting would've been more ideal. Whatever your reasons are, there's no better way to make your union more joyous and special than to renew your vows. After all, you both deserve the wedding you always dreamt of. Here are some reasons why a vow renewal is such a lovely idea for you both:
Something Went Wrong at Your Wedding
Let's say you did have the chance to plan the perfect wedding you always wished for. You planned everything down to the tiniest detail except for that one thing that turned the magical day into a disaster, all in a matter of just seconds. Fact is, no matter how much you plan, there's no way you can account for unforeseen circumstances. We're talking unexpected bad weather or God forbid a last-minute cancellation. Whatever it is that flawed your otherwise flawless wedding, you can't go back in the past and change it.
What you can do though is re-plan everything, taking that very disaster into consideration while you do so. This way you'll be able to map out the most rational plan possible, making more likely that this wedding won't become the disaster that the last one was. And perhaps, this time you may be able to get the perfect wedding you couldn't get the previous time. Even better, you'll have new, fonder, memories of a better, more beautiful, more perfect wedding.
Celebrate an Important Milestone in Your Marriage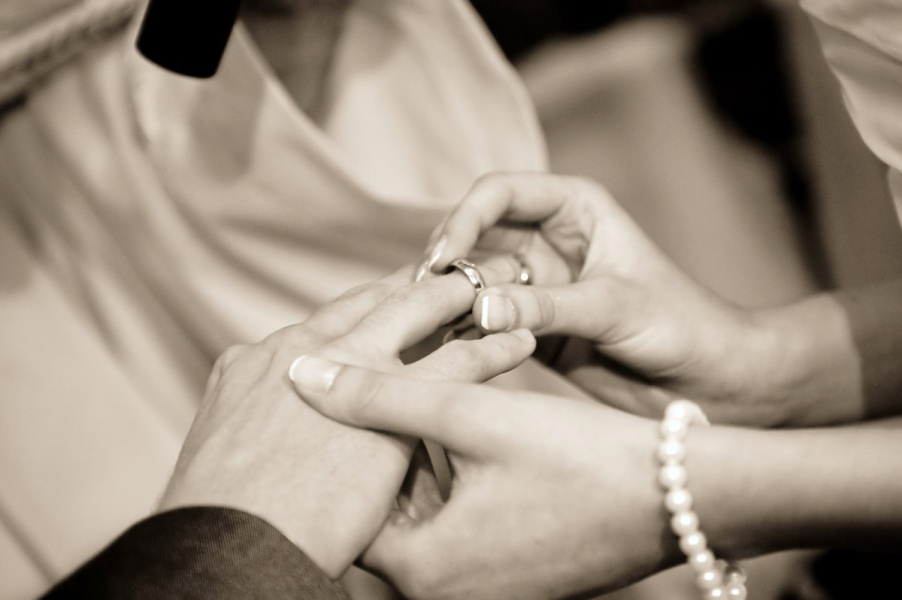 Let's say an important milestone in your marriage is approaching; maybe the birth of your first child or your golden anniversary. This is a great moment to renew your vows and reaffirm your love for one another. Couples that have lasted for a long time, whether it's ten years or fifty, should especially consider this because their union is truly worth celebrating. After all, what's more beautiful than a relationship that has lasted a decade or more?
However, the event doesn't always have to be something like an anniversary. Even occasions like one of you recovering from a terrible illness or finally being able to buy the dream house that you both had been saving for, for years, deserves a celebration of life! There are many events that'll come in your life that you'd want to make special and we suggest, you do so by promising your love for each other, once-again.
Time to Refresh your Marriage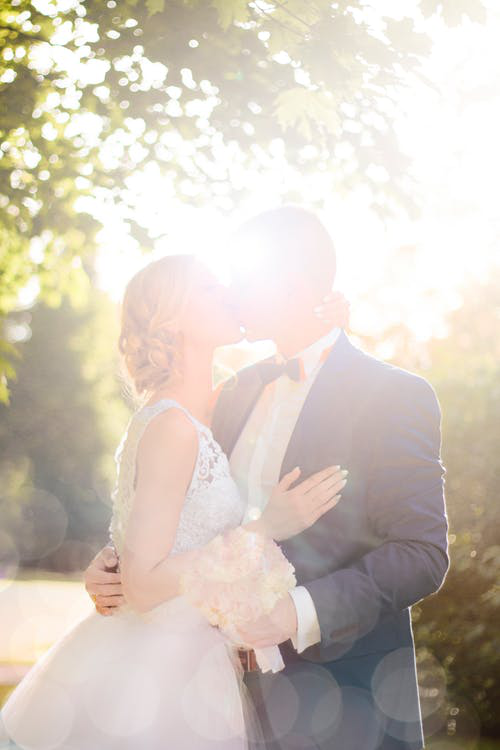 Well, they say that the best and the worst thing about time is that it passes away. With it go the dark times and the good times, both. If your marriage has become a mundane, and routine, scene of events, then you need to breathe some life into it. What may seem like simple monotony right now may become the reason for an unexplainable, growing, distance between you two. Don't let something like this come between you two and take this opportunity to start your marriage fresh.
Yes, you both vowed to stick with one another "in sickness and in health, for better or worse", but sometimes the worse can be a little too much to take. Why give your spouse the chance to think things over and doubt your beautiful bond? Marriage is a beautiful union that involves two people working together to make the relationship more worthwhile, and meaningful. Not only will this vow renewal allow you both to move ahead of whatever dark times your relationship might be going through, it'll also be a way to refresh your marriage and restart on a fresh note.
Sometimes couples are going through a rough patch that puts a lot of strain on their marriage. A vow renewal is a great way to put those unpleasant memories behind you and remind each other of the love that still sparks between you both. In addition, there's so much love, beauty and romance to witness at weddings that move even the guests to tears, then why shouldn't you make this already-special moment even more special? After having grown together and learning what it takes to make a marriage really work, you of all people deserve to proclaim your love for each other the most.
If you're convinced that your union deserves a vow renewal, we've something great in store for you! At Maltese Dreams, we offer an excellent Maui vow renewal package. It's called Re-Maui'd Vow Renewal Ceremony and includes several features like a wedding planner, a minister to perform the ceremony, Maui Beach wedding permit, professional photography, and so on! With our extremely affordable package and even better services, we promise to give you the most memorable and cherished experience of a lifetime!
Reach out to us today for more information and details about our various wedding packages. Our representatives will guide you through the package in detail, making sure all your queries and concerns are appropriately addressed.