It's safe to say that marriage is perhaps one of the biggest decisions you'll make in life. Naturally, you want this event to be as perfect as possible. This includes everything from the venue, décor and flower arrangements to pictures, guests and food. Everyone has their own unique idea of what their special day should look like, and we're here to tell you that you deserve nothing less! However, if you've always imagined your wedding to be of a particular size, allow us to explain why a smaller, more intimate gathering is more preferable.
Too often, the couple starts to get cold feet right before the wedding and no, we don't mean in the arguably cute way in which Chandler freaks out about marrying Monica and turning into "The Bings". We're talking about the moment when it hits the couple that all this effort and time that they've been investing in this huge event, is actually of very little value. In this moment of realization and clarity, they realize that they should put this time and effort into developing a deeper understanding of one another.
When you really put thought into understanding the rationale and reason behind the huge expenses that you incur while preparing for your big day, it dawns upon you that they might just be a little unnecessary and certainly not worth burying yourself in debt for! You may have wanted a good wedding, but believe us when we say that it isn't the wedding that matters so much but the marriage. Allow us to elaborate on why we believe a minimalist wedding is the way to go:
Budget Friendly
Undoubtedly, your wedding day is going to be the most important day of your life. And if you've got plans for a big wedding, your huge expenses are going to cause an unnecessary dent on your pocket. It's understood that a more impactful wedding requires even bigger spending. According to the 2017 Real Weddings Study by The Knot, an American wedding costs around $33.391 on average. And this amount doesn't include the cost of the engagement ring!
We recommend going a little easy on yourself and cutting back on costs to save a little for more important things like paying for a new house and going on a romantic honeymoon. This means reducing the number of guests you plan to invite, choosing a decent and affordable ceremony site, going for reasonable décor, etc. Not to mention, this would also save you from the headache of sending out those zillion wedding invitations!
More gourmets
Now if you really want to spend more on the wedding, do so by all means. But we suggest being a little more smart about it. Our wedding planners at Maltese Dreams advise clients to save money on some relatively less important aspects of the wedding and re-circulating it into your wedding budget; just for more important items. So you could save a little on the number of guests you're inviting and spend more on getting the wedding dress or perhaps hiring a band that you were initially unable to afford.
When you do start to plan a smaller wedding, you'll realize that it's so much simpler and relaxing; it's a breeze. You won't have to worry about the infinite number of people, who you barely know, showing up at your wedding and finding a venue big enough to accommodate such a large gathering. You'll have all the time in the world, and more important, the peace of mind needed to plan the wedding of your dreams.
Intimate Gathering
What's a wedding without people you love, and what's a wedding with people you don't love? On this auspicious and the most significant occasion of your life, there's no doubt that you want your closest friends and family to be there. You want them to celebrate your union with the love of your life, and you want them to give you their blessings for a happily-ever-after that you always fantasized about. But when the gathering is full of faces you could almost fail to recognize, you start feeling like a stranger at your own wedding! And if you ask us, that's just unfair. You deserve to be happy on your big day; you deserve to be with the people you love.
So here's a reasonable suggestion that you might like to consider; hold a small, intimate, gathering, and truly enjoy this beautiful celebration of your love. Invite the people who you truly care for and who truly care for you. On this overwhelming, yet gorgeous, occasion, less is more. On this day, you need to be around people who mean well—those who want to see you content and wish you nothing but happiness. With fewer people coming to your wedding, you can specifically invite those who bring a positive vibe with them, and truly feel safe and happy as you find yourself surrounded by people you love.
Keeps You From Getting Overwhelmed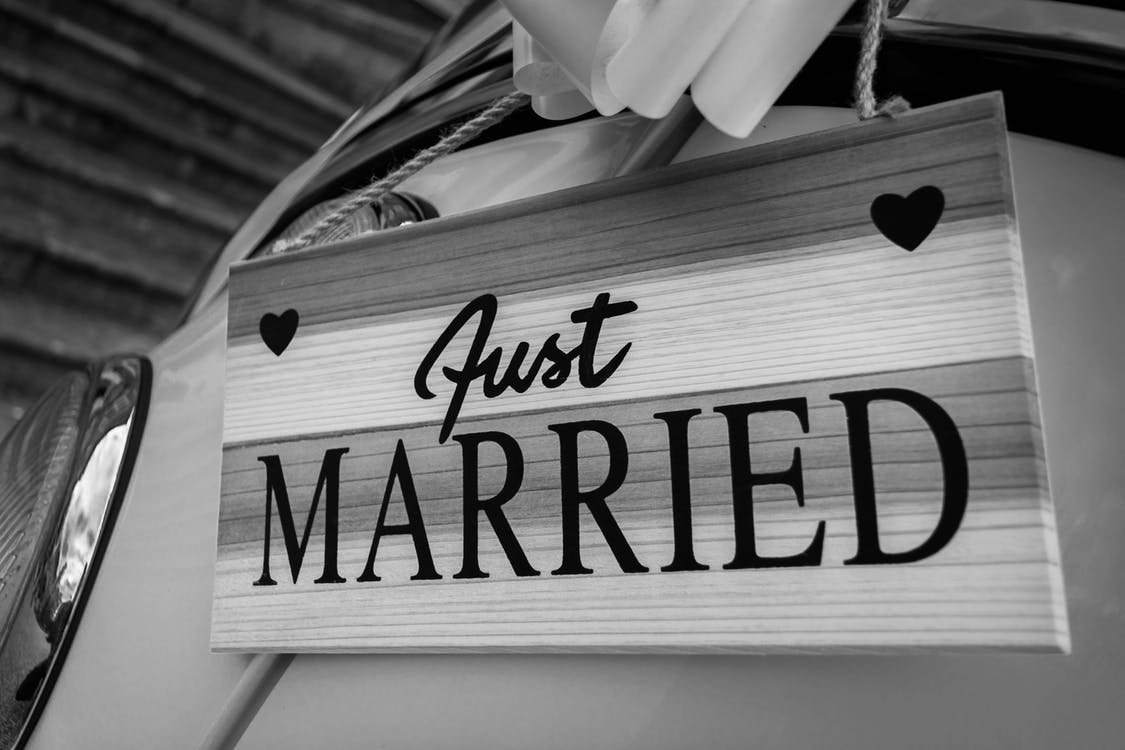 It's understandable that this is a life-changing decision and that it can be overwhelming. We're here to tell you that it's okay to feel this way. But we also want to tell you that while you feel overwhelmed with all these emotions you don't know how to deal with, you also need to be around people who can keep you calm. In addition, a smaller and intimate gathering will also help you deal with this state.
Finding yourself among your closest people brings a sense of calm and clarity to the mind. Something you can't expect to get from a wedding with grand gathering—bigger the gathering, greater the chances for chaos and commotion throughout the event. And as a bride, we realize that even the smallest things can trigger anxiety, so why out yourself in such a position at all? Besides, you'll be so spent while you push yourself to meet every single guest! Ugh, imagine the frustration!
When you plan your wedding, take a look at our affordable Maui wedding packages. Whether you're looking for an evening setting or a beachside venue, we can arrange it all for you. For further queries and details, contact us today!