Maui Wedding Packages
Browse Our Various Packages
Re-Maui'd Vow Renewal Ceremony
Wedding Planner
Minister to Perform Ceremony
Conch shell blowing to open & close the ceremony
Maui Beach Wedding Permit
2 Hawaiian leis to exchange in the ceremony
Vow Renewal Certificate
Professional Photography 50 Edited High Resolution images on a CD or USB
Along with an online link to share with family & friends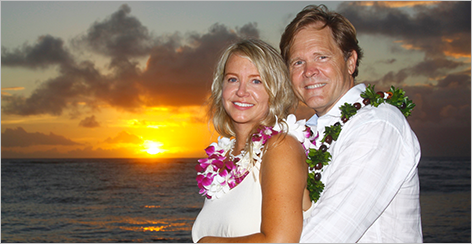 Wedding Planner
Minister to perform ceremony
Conch shell blowing to open and close the ceremony
Maui Beach Wedding Permit
2 Hawaiian leis to exchange in the ceremony
Floral Wedding Certificate
Schedule Marriage License appointment
Professional photography 60 Edited High Resolution images on a CD USB
Along with an online link to share with family & friends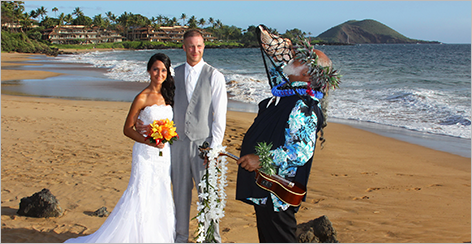 Maui wedding planner
Minister to perform ceremony
Hawaiian conch shell blowing
2 Hawaiian leis to exchange in ceremony
Floral wedding certificate
Schedule marriage license appointment
Maui beach wedding permit
Small hand tied tropical bouquet
Toasting Wedding glasses with a sparkling cider toast
Professional photography 80 Edited high resolution images on a CD or USB
Along with an online link for you to share with your family & friend
Welcome to Maui Wedding Planner
Aloha, E komo mai o Maui (Welcome to Maui)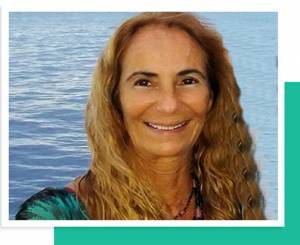 I am Josie Maltese, your Maui wedding planner, consultant, coordinator, and Maui wedding photographer.
I have been in Hawaii since 1986 working in the wedding industry as a wedding consultant/planner. It has been a very rewarding and exciting business to be in. I really enjoy assisting couples in choosing the best minister for their beach wedding location.
Also knowing so many other wedding professionals,it is easy to advise them on choosing a musician that can enhance the ceremony as they are serenaded by the sound of a Hawaiian ukulele player, vocals of the islands, or a soft sound of the harp that blends in with the breeze, and calming feeling of the ocean coming up on the shore.
I have been a photographer and also a wedding videographer, which adds to my good choice of lighting, composition and direction.
Maltese Dreams
Read More
Maui Wedding Planner
Here are some images of real Maui weddings we have done. Being a Maui wedding planner, it is my pleasure to assist you with your wedding details, choosing your minister, flowers, location, music, video and whatever you desire to make your Maui wedding dreams a reality. Scroll through the pictures to have a look, and don't forget to see our
View Gallery

JoJo did a amazing job with our Maui wedding photos, and helped with the details which is hard to do out of state. Thank you so much for making our wedding unforgettable.

There aren't words to say how thankful we are for all you did to help us out. You went above and beyond to work with us when the weather wasn't cooperating. You are a wonderful, amazing, beautiful soul. Bucky and I adore you. Our renewal ceremony so special and you were a BIG part of that. And our pictures are amazing! Mahalo from the bottom of our hearts! Until we meet again.

Hi Jojo, thank you so much for everything you have done for us. Our wedding turned out to be perfect all because of your help. My whole family was so impressed on how you did everything, especially when my favorite song was played.
Romantic Maui Sunset Weddings
The ULTIMATE Maui wedding experience.
Our favorite and most selected package.
Learn More
Give Us a Feedback
contact form